Mediterranean sea, southwest coast of Sicily island.
It was the early morning of 10 July 1943 when the first landing craft their ramps at Gela and the first units of US Rangers set their boots on Italian soil. Together with the British and Canadian units that had landed further east, the Western Allies launched an unprecedented landing operation to push open the gate to Fortress Europe.
The night before, on 9 July, American and British airborne troops had already dropped into enemy territory behind the planned beach landing zones to occupy important positions. This was to prevent or delay timely counterattacks by Italian and German troops on the day of the landing.
This operation, called Husky, was the beginning of the end of the Italian army as an ally of the German
Wehrmacht. It was the additional front, long demanded by Stalin, and thus brought the necessary relief of the Eastern Front.
Assault Sicily 43 is the second volume in a planned series of tactical level wargames in which players lead historical units into battle during the landing and airborne operations around Gela Beachhead in July 1943.
Americans, Italians and Germans fight bitterly for the backdoor Sicily as a launchpad for the invasion of the continent.
Game Characteristics: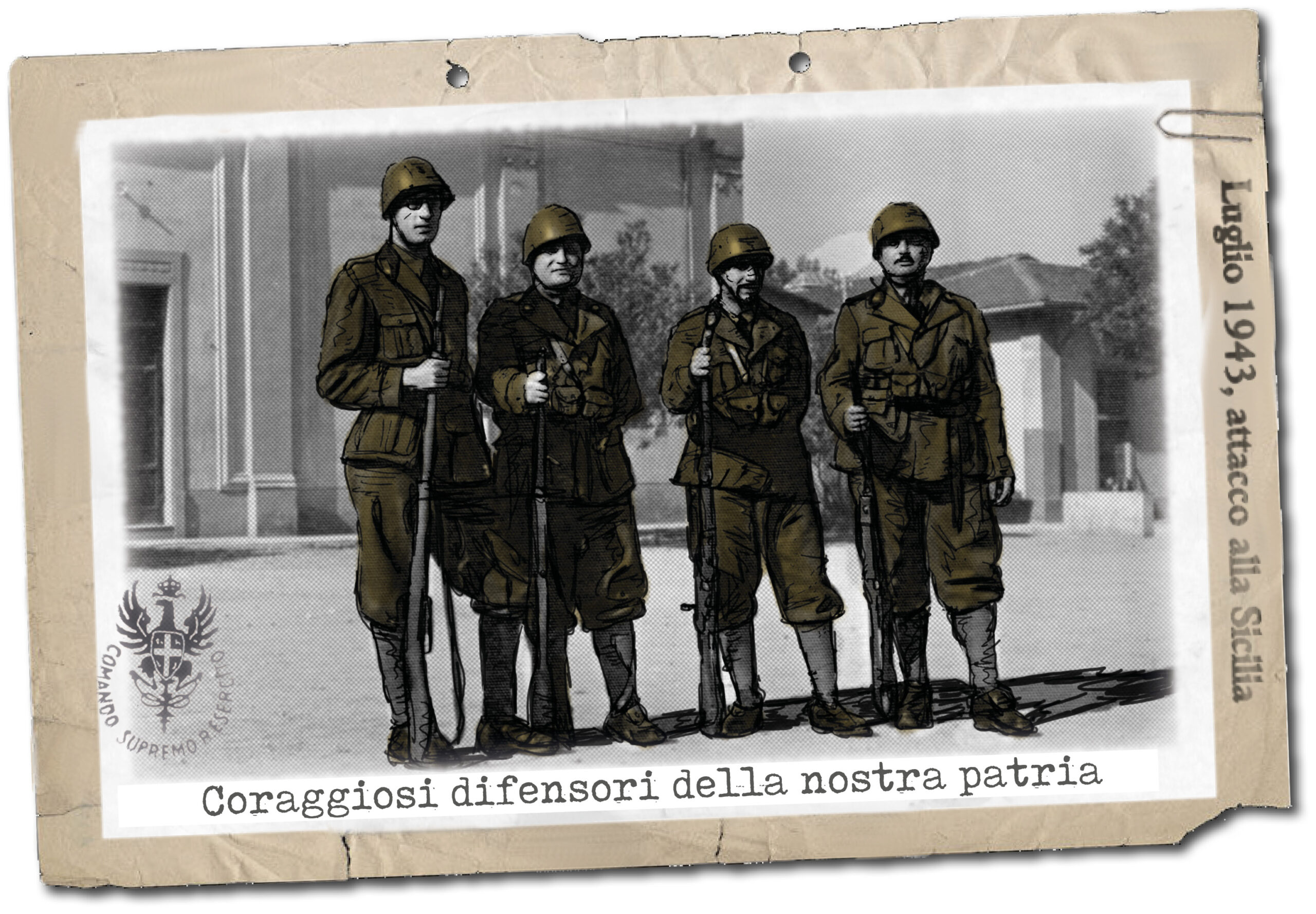 Players: 2-4+ (great solo playability)
Age: 14+ years
Game Scale: Squad and team level infantry units, individual vehicles and artillery
Turn time: 5-20 minutes
Game time: 1 hour – 3+ hours, scenario dependent
Complexity: 4 -6 out of 10 (medium)
Optional rules that ease the entry into the game system
Replay value: 10 out of 10
This game can be combined with the Eastern Front module: Assault Red Horizon 41
This Box Includes: