We are a small team consisting of experienced board, tabletop and war-gamers with the aim of creating a new and exciting tactical board game system. Our commitment is to finding the right balance between realism, playability, fairness and fast paced action. The rules of the system are easy to learn for beginners and those new to the hobby as well as offering the right amount to grit and complexity to interest gaming veterans. This is facilitated through a modular rule structure that offers something for everyone!
The topic of tactical war simulations set during World War 2 remains a sensitive issue in Germany and our development team is taking this perspective seriously. A professional German historian is accompanying project throughout the research, development and production stages. He is advising on the historical events from a wide variety of sources to ensure the highest quality and accuracy. We don't want to glamourise or trivialise this phase of Germany's history.
Nevertheless, we find tactical board games exciting and are keen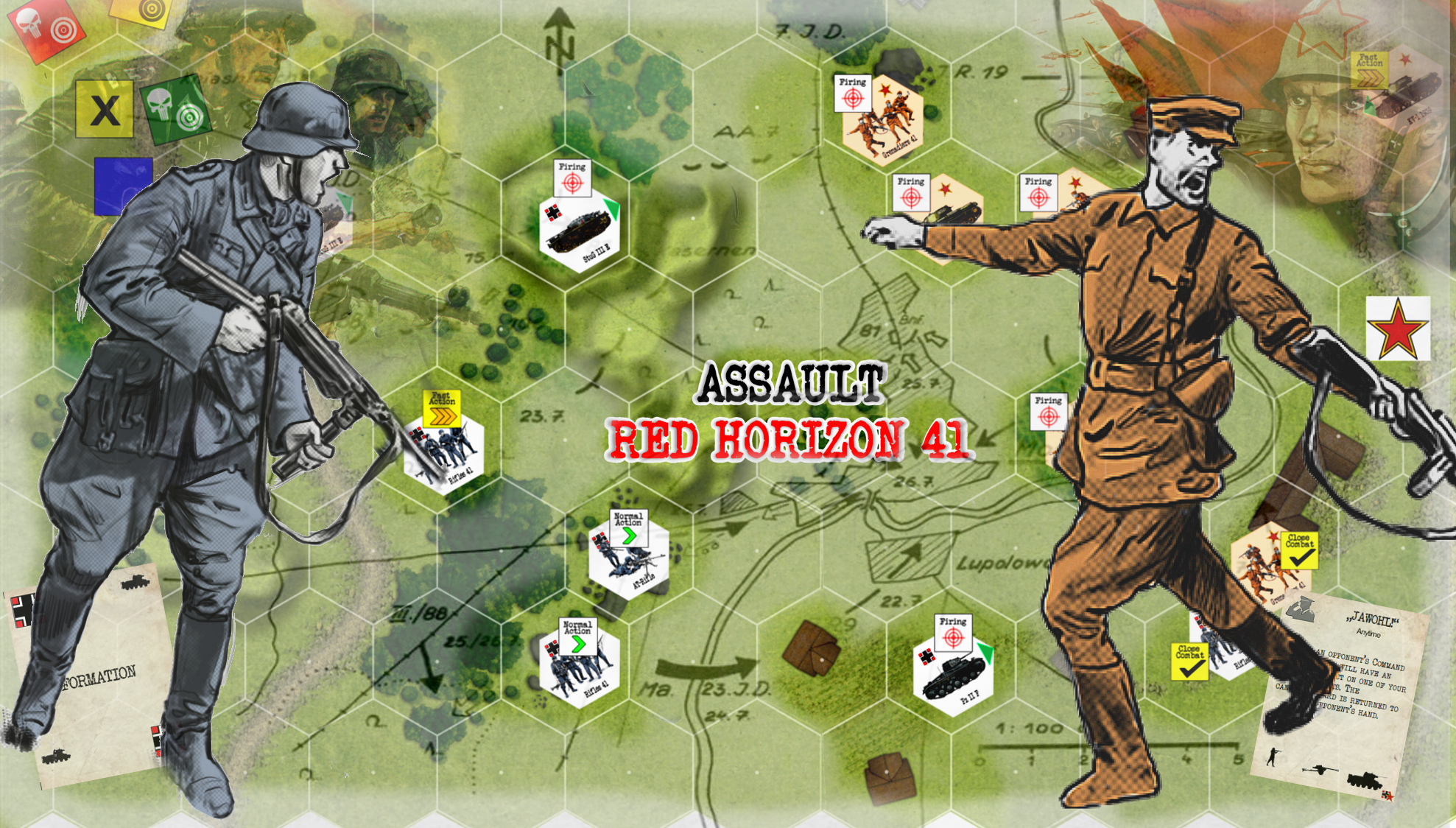 to see our project realised.
Our focus lies on the accurate representation and depiction of tactical chances observed during the battles covered, employment of combined arms effects, commanders tactical considerations and making the right decisions to reach the objectives![:]